Seahorse Pools & Spas professionals offer pool safety tips
Swimming pools are a luxury that you may have always dreamed of owning. Many homeowners in Fort Worth, Texas know they want a swimming pool in their backyard as a way to beat the heat. When you have a swimming pool, though, it is more than a fun place for you and your family to frolic and entertain — it is an area of your home that requires supervision and responsible adult supervision around at all times. Make note that even adults should not be swimming alone.
While a swimming pool is beautiful and an aesthetically pleasing addition to your backyard, never forget that safety has to be paramount and it's up to the adults in the house to make certain the children understand the "rules of the pool."
Here, from the swimming pool contractors from Seahorse Pools & Spas are some safety measures to implement: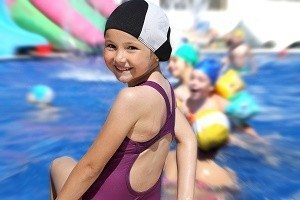 Don't let your children swim unsupervised
Make certain young children are in life vests and do not rely on water wings for a safety device
Have a mobile phone poolside — for emergencies only — not for talking and texting
Make sure the pool gate is always locked when you're done in the water and when you're not available to supervise anyone in the pool
Take all toys out of the pool when your children are done using them – a floating toy could be a lure to a curious child
Someone in the family should know CPR
Enforce a no running and no bicycles on the deck rule
A pool is an ideal place for making family memories and adding safety measures to your pool is as simple as giving us a call or asking us about pool safety the next time we pay a service visit.