Seahorse Pools & Spas offer tips for becoming a pool owner in 2016
Spring has sprung for 2016 and summer will soon be around the corner. If you've decided this is the last summer you want to suffer from the Texas heat, it's time to contact the swimming pool contractors from Seahorse Pools & Spas about your family's pool or hot tub project. Summer, as anyone who lives in Texas can tell you, can drive you and your family into the house. If you want to spend time out of doors, after having been indoors for the winter months, having a swimming pool is an ideal solution.
You will find that once you become a swimming pool owner you will find that you and your family will spend hours in and around the swimming pool and the outdoor living space you've created in your backyard.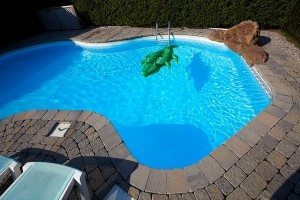 Swimming pool contractors say that this is the time of year when construction jumps into full force. If you're considering a swimming pool project, today is the day to start the process by contacting us. In addition to determining the size, shape and construction material for your pool, don't forget some of these accessories that add to the fun and the aesthetics:
LED lighting for both inside the pool and around the outdoor living space
A pool house or gazebo
An outdoor kitchen
A hot tub or spa
Landscaping around the pool to enhance the structure
These and myriad other items will need to be discussed with your swimming pool contractor, but there is no time like the present to begin the process to become a swimming pool owner this summer.
 Contact Us
Do not have just anyone install your pool, call the professional pool company, Seahorse Pools & Spas in Fort Worth, at 817-244-1310, or call their Gran bury location at 817-579-5297.  Their pool experts offer superior pool services and products that will make your backdoor an outdoor oasis.